Let's face it, this month just did not go as planned. I was injured, and am still healing from tendon and ligament damage, and one of our cats who was a mammary gland breast cancer survivor had a relapse and didn't survive the second round. My fitness challenges went out the window. Life happens. 
My ankle and heal are still unstable so I don't want to commit to too many online challenges, or worry about advancing miles or speed. But I need to commit to some plans for the upcoming month. My body feels neglected. 
Plans & Goals
💠I already started a new meditation challenge 5 days ago. The *21 DAY MEDITATION For Weight Loss Challenge. The meditations are very simple, very easy going and inspiring. I've actually focused a lot this month on personal development and meditation. Perhaps my injury in the end was a good thing because I feel amazing mental focus now and seem to be handling anxiety challenges better and better. I really recommend this challenge, and it's FREE!
After the 21 Days I'm going to try and do *Gaia's am/pm meditations with Rodney Yee. Since we subscribe to the channel I should make more use of it lol. They are each about a half hour long. I know it's an added chunk of time taken out of the day, but when it's for making the quality of the days and my life better, it doesn't seem like lost time. I've done some Rodney Yee meditation before and I've really enjoyed it. His delivery is very calm and gentle. 
💠*Potterhead Running Club's *Penseive 10k's (virtual running event) official date is May 2nd. I am not at all able to do all the miles for a 10k (about 6.3 miles) all at once with my injury or it will just delay healing even longer, but the nice thing about the PHRC is that they believe it's perfectly ok to run it in chunks and even have a tracker for it. I plan to start on Monday and do a little every day. I have to build strength in my ankle back up. I ripped it up pretty bad when I twisted it weeks ago. 

💠I also have a new schedule set up for May to get back into setting a routine. This is kind of my go to schedule. It works with our lifestyle. We don't normally have time for hikes or climbs until the weekend. 
Monday: Run/Walk & Yoga or Les Mills Bodyflow
Tuesday: 90 minutes - Les Mills Bodypump
Wednesday: Short Run/Walk & Les Mills Bodyattack
Thursday: 90 minutes - Les Mills Bodypump
Friday: Run/Walk & Yoga or Les Mills Bodyflow
Saturday: 30 minutes - Les Mills Bodypump & other (hiking/yoga/climbing/etc)
Sunday: Rest day or hiking/climbing/etc
💠 And weekly sound baths, meditations and tea with Buddha (weekly sangha) is always on schedule for mental health, physical well-being, furthering my own sense of zen, and expanding my spiritual knowledge.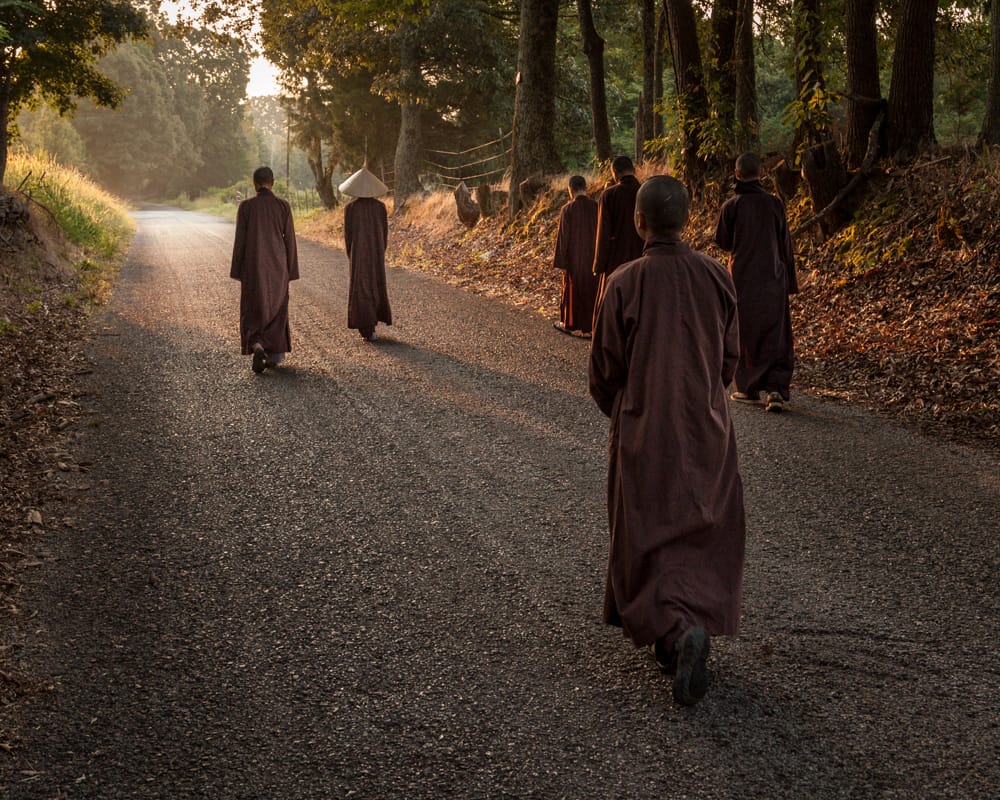 *Thich Nhat Hanh explains that sangha is more than a community, 
it's a deep spiritual practice.




A sangha is a community of friends practicing the dharma together 
in order to bring about and to maintain awareness. 
The essence of a sangha is awareness, understanding, acceptance, 
harmony and love
Here's to making May a healthier month that April!
*Reference
21 DAY MEDITATION For Weight Loss Challenge
Potterhead Running Club
Penseive 10k
Lions Roar
Gaia – Rodney Yee's am/pm meditation